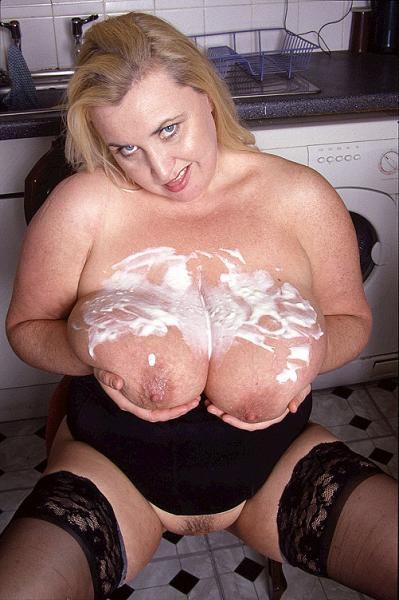 I saw your eyes pop out of your head when you came to the door to put in my new phone line." It's been going around the neighborhood that you like big, beautiful women. Well baby you got a good one here…  I need to get these big tits sucked and licked." I take my monster double HH tits and I unleash them from my bra so they just bounce up and down. "My huge nipples need a good licking," I pick them up and squeeze them together. "Can you suck them for me?" you smile and lick your lips. "I love licking big beautiful tits like yours." I make sure as I go to sit in his hunky lap that I turn around so he can see my big ass. I strip right in front of him. Showing him my shaved pink pussy. I stuff my panties in front of his nose so he can smell my pussy juice. I sit in his lap and he picks up my tit and starts sucking my half-inch nipple. I start to squirm in his lap making his cock harder and harder. He takes both huge melons and fits both nipples in his mouth sucking them like a lollypop. I lay my head back and he starts milking my big tits. Squeezing them hard, pretending to milk them like a milking cow.  I smile, getting wetter at the thought of him milking them like a cow. A puddle starts to form under my big butt. I put my fingers down and drag them through my sex juice. Putting them to my lips I suck them off slowly. Getting more on my fingers
I let you taste my sex nectar.  This gets you so damn hard that you turn me over and before I know it you're spanking my ass. Making it jiggle like Jell-O. "Oh baby, spank it for me. Spank it."  Call and Cum play with my big, beautiful tits and pussy…
1-800-485-9561
https://myphonesexfetish.xxx/profile/4495-emmalou.html
Filed Under :
big
,
big butt
,
boobs
,
nipples
,
phone man
,
pussy
,
sex
,
telephone man
,
telephone sex
,
tits
January 7, 2012 No Comments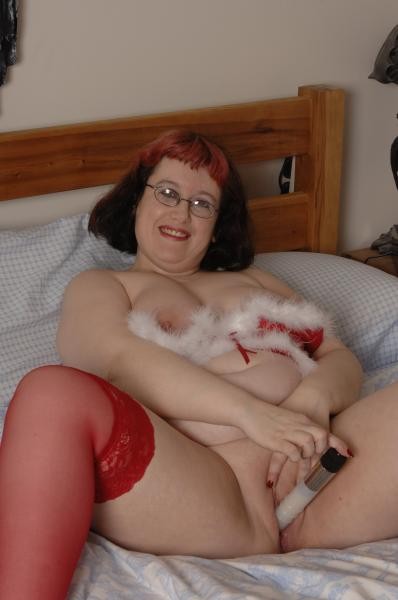 Wouldn't you just love to cuddle up next to my soft, warm body?   To run your hands over my voluptuous hips and bury your face between these beautiful big tits?  I'm all woman and all the woman you will ever need baby, maybe even more woman than you can handle.   Just imagine what it would be like to bend me over and have all this big gorgeous ass to grab on to while you fuck me so hard and deep, and how sexy it will look as it jiggles with every wicked thrust of your cock.  And then after… how nice it would be to have all this woman to wrap around you, and take care of your every whim and pleasure.
Call me, and treat yourself to a lot more than a little naughty phone sex pleasure.  This big beautiful woman is ready, and waiting for you.
1-800-485-9561      
https://myphonesexfetish.xxx/profile/3120-carnie.html
Filed Under :
bbw phone sex
,
bbw phonesex
,
bbw telephone sex
,
big beautiful woman
,
big beautiful woman phone sex
,
giantess
,
giantess phonesex
January 7, 2012 No Comments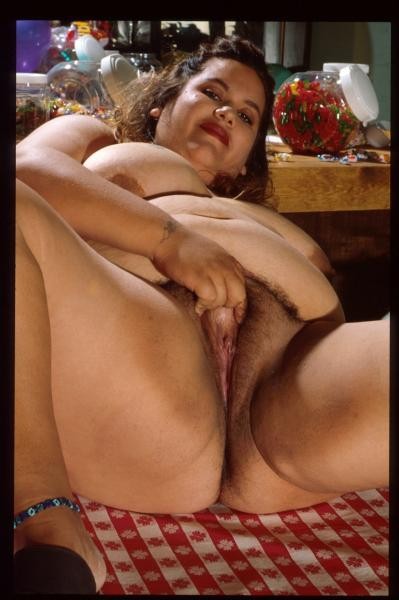 Any man who says who needs more than a mouthful is just plain lying and trying not to hurt his womans feelings! I am Toby, I am that Big, then Beautiful Woman you have always dreamed about.  I am more than a mouthful and I love it!  I have tits the size of melons and a pussy that can smother your entire face!  You know you love me, every single ounce of me!  I can titty fuck that cock like not other woman.  You can pound this pussy as hard as you want and I won't slide or shift out of place.  Let me envelope your entire cock and balls between my legs and give you a good squeeze! Feel how juicy my soaking wet hole is?  I have been waiting for your big cock all night long!
Never been with a BBW?  Then you are in for the biggest treat of woman loving ever!  I am a whole lot of woman with plenty of cushion for the pushing!  Fuck me and watch as I suck on my own tits making my nipples as big as fingertips!  The more I play with them, the better they feel.  I can almost cum just by playing and suckling on them alone!  Want to give it a try?  I bet you do!  Look at you!  I can see how hard your dick is right now!  Come and let this hot wet mouth take care of you to start, then I can really show you what it is like to have a whole lot of woman to love!
Let me stick my big round ass up in the air for you!  Rub that cock up and down between those cheeks!  Do you feel how wet you got me when you fucked me?  Now, stick that dick in my ass and fuck this big fat ass until I scream!  I want to squat right down on your dick and fuck it deep! You might have to help hold my big ass up but I will soak your dick!
I may not me a giantess, but I am large and in charge of the men that I fuck! Call me today for your bbw telephone sex!.  Fuck a big beautiful woman today!
XOXOX
 Call me today!  1-800-485-9561
https://myphonesexfetish.xxx/profile/3171-carlina-sue.html
Filed Under :
bbw phone sex
,
bbw phonesex
,
bbw telephone sex
,
big beautiful woman
,
big beautiful woman phone sex
,
giantess
,
giantess phone sex
,
giantess phonesex
,
giantess telehphone sex
,
Toby
January 6, 2012 No Comments