What A Lovely BBW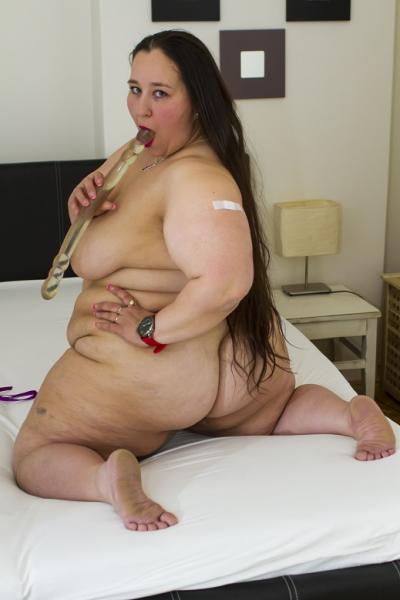 When I answer your call, you're already into your fantasy. "Is this my gorgeous BBW?" I giggle for effect, and reply with my southern drawl, "Why yes, Sugar. I suppose I am." "Mmmm, tell me all about yourself," he asks.
"Well, Darlin', I'm about 5 feet 4 inches tall, I got me some big old boobs, a nice big belly, a round, fat ass, and a juicy, hairy pussy that you would love!" He made some approving sounds and asked how much I weighed. "About 225," I said. He liked that, an awful lot.
He continued. "You going to smother me with those big tits of yours?" I said that I was, and added, "I'm going to smother you with my pussy and my big ass. I'm going to sit on your face and practically suffocate you. You'll be able to taste both my slit juice and my ass juice, all at once." What a phone sex call this was turning out to be!
I could hear him on the other end of the line. "Are you touching yourself, baby?" I asked. His reply came back, "Oh yes ma'am. I'm super-hard thinking about you smothering me with that big, beautiful body."
"Pretend you are sticking your fingers into my fat, wet pussy," I told him. I went on to describe the creases and folds that envelope my twat. The hairy peaks and valleys of my pussy's landscape. I continued on like this, describing my curves and rolls and dimples for him. This was actually enough to get him off. He announced he was going to cum for me, and moments later I heard him do so, calling out my name. Sometimes it sure is fun being a big girl on a phone sex line!
https://myphonesexfetish.xxx/profile/5214-super-sized-toby.html
Do big girls turn you on? More cushion for the pushing, as they say? You can call us anytime and talk to one of our BBW PhoneMates. 1-800-485-9561.